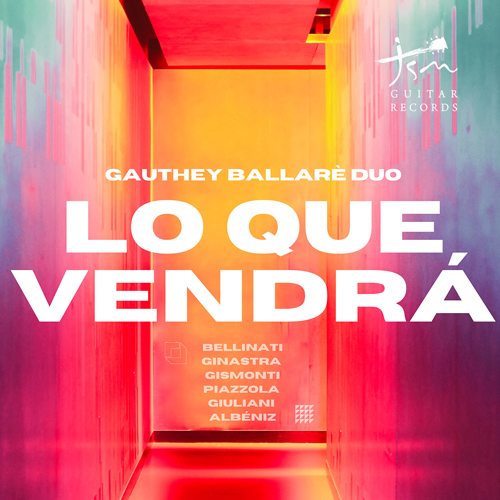 Gauthey Ballarè Duo GBD
(2023)
Bellinati, Gismonti, Ginastera, Piazzolla, Manuel De Falla, Isaac Albéniz, Mauro Giuliani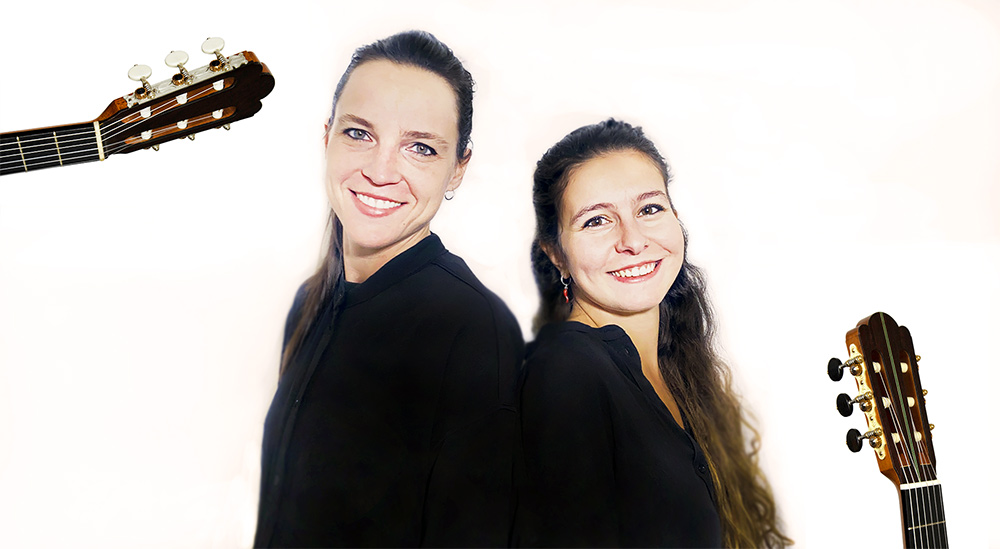 Gauthey Ballarè Duo (GBD)
Is a guitar duo composed of Pauline Gauthey (France) & Giulia Ballarè (Italy).  
Whilst Giulia and Pauline have active soloist careers, they also play chamber music in order to extend their repertoire to other styles.
The duo have followed masterclasses with the most influential personalities in the world of classical guitar such as Marcin Dylla, Judicaël Perroy,and Carlo Marchione.
Pauline Gauthey has won numerous national and international competitions. In 2020, she obtained a Postgraduate Study Diploma at the San Francisco Conservatory of Music in the class of Judicaël Perroy. 
She then obtained her master's degree in pedagogy at the HEM in Geneva in 2022. She is professor of guitar at the Conservatoire populaire de musique, danse et théâtre de Genève (Switzerland).
Pauline Gauthey plays on a Hugo Cuvilliez guitar and is a Savarez artist.
Giulia Ballarè has won more than 30 prizes in international competitions, she is regularly invited to play all over the world in prestigious halls.
She is guitar professor at Conservatoire de musique de Genève (Switzerland), and "A. Vivaldi" Conservatory of Alessandria (Italy).
In 2013 she released her first album entitled "Lirically Spain"with the dotGuitar recording label, in 2019 "Untuned Guitar" with the Spanish label JSM Records.
She plays a Thomas Humphrey's guitar and she is a Savarez artist.