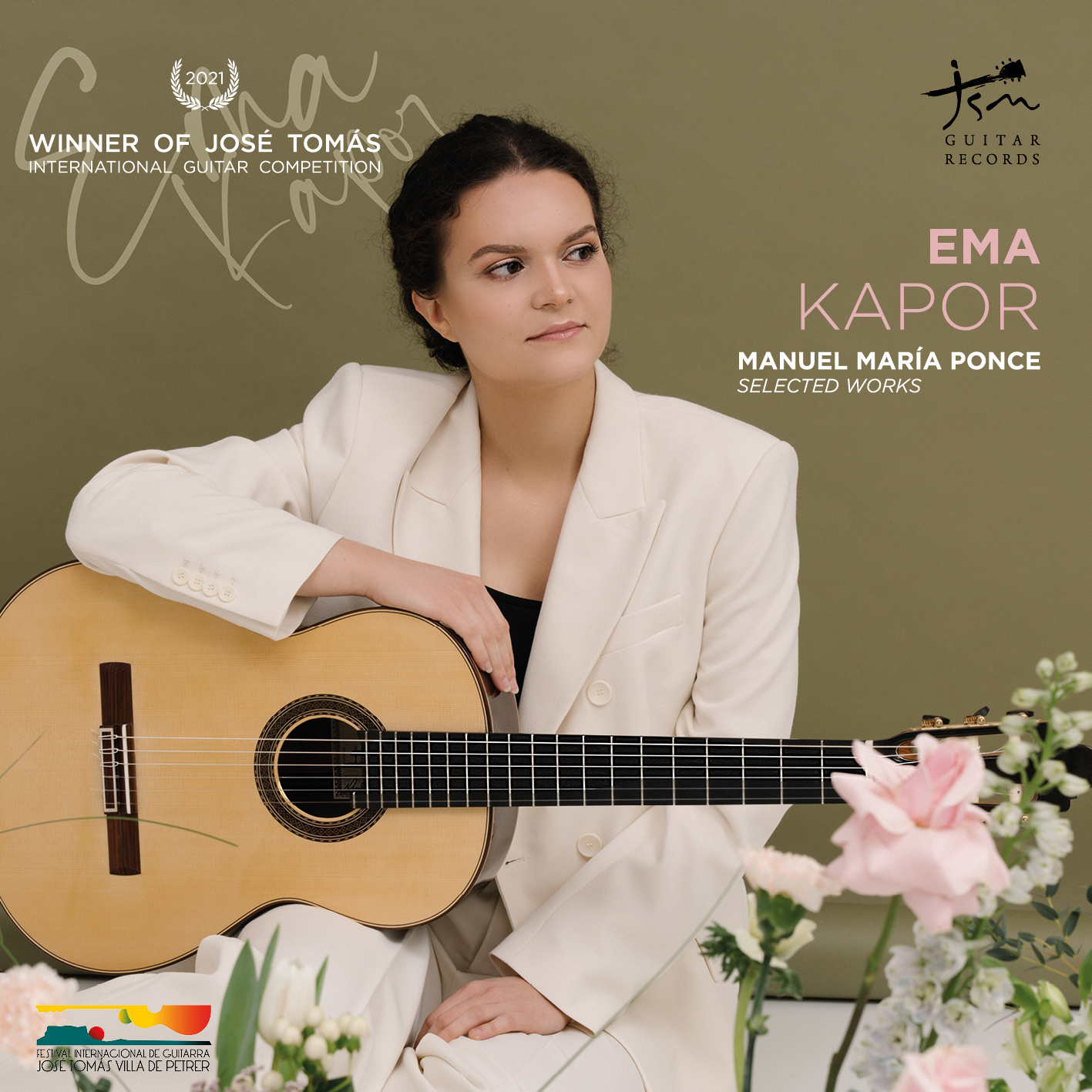 Manuel María Ponce: Selected Works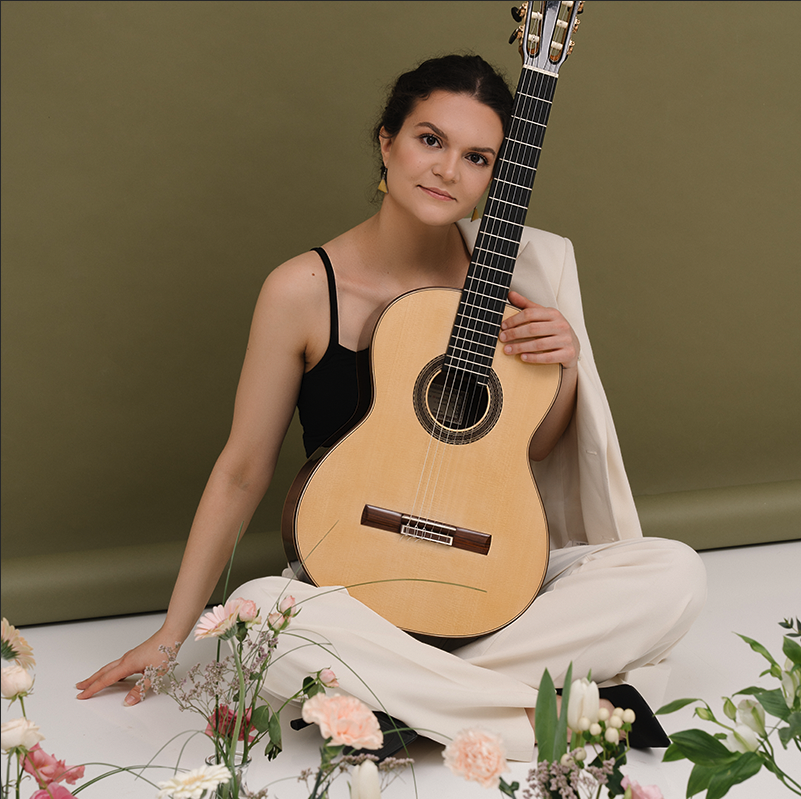 Ema Kapor was born in 1998 in Belgrade, Serbia where she graduated from primary music school and music high school "Stanković" in the class of Professor Boris Đujić. She completed intensive studies at the Koblenz International Guitar Academy in Germany, with Hubert Käppel (2015–2017), before entering the Cologne University of Music and Dance, where she continued her studies with Hubert Käppel. In 2021, she successfully obtained her Bachelor's diploma and currently, she is studying for a Master's degree at the University of Music and Media "Robert Schumann" in Düsseldorf, in the class of Professor Joaquín Clerch. In addition to her studies, she has also attended summer courses and masterclasses with renowned guitarists and pedagogues, such as Oscar Ghiglia, Zoran Dukić, Álvaro Pierri, and Marcin Dylla.
Ema Kapor has won more than 40 prizes at national and international guitar competitions, beginning with winning the Serbian National Competition of Music and Ballet schools three times, in 2008, 2010, and 2012, and more recently, winning first prize at the Tallinn Guitar Festival in 2019 and at the International Guitar Festival José Tomás Villa de Petrer in Spain in 2021.
She has given solo concerts in Germany, Spain, Finland, Greece, Montenegro, and Serbia and also performed in France, Poland, and Austria. She enjoys playing chamber music, accompanying voice, and also in various ensembles with string and wind instruments. As a soloist accompanied by an orchestra, she has performed Joaquin Rodrigo's Fantasia para un Gentilhombre in Timisoara, Romania and at the Guitar Art Festival 2019 in Belgrade – after winning First Prize at their international competition in 2018.
Ema plays on a traditional classical guitar made by Paco Santiago Marin. She uses D'Addario strings exclusively.